Bahrain Fast Track
Airport Meet and Assist
VIP Assistance at the airport in Manama (BAH)
CHECK PRICE
BOOK NOW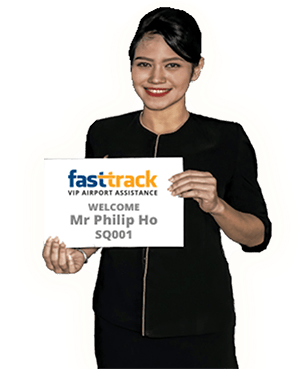 Bahrain Airport Meet and Assist services for any traveler, on any airline, in any cabin class,
Bahrain Manama is a small but busy airport. Booking a Fast Track Meet and Assist Service will make passing through it speedy and simple. Our uniformed local greeters help bypass the lines and make for a quick arrival, a smooth departure, or a successful connection.
Fast Track's service in Manama Airport adds a first class feel, usually reserved for VIPs and celebrities. It will include an airside greeting at the airbridge, and fast-tracking help through border controls. Our reservation team & booking system will help you book the exact service you need.
VIP Meet & Greet service in Manama Airport , Bahrain (BAH)
On arrival Fast Track's English speaking greeters will meet you near the air bridge. They will assist you through any passport or visa control, and escort you to the baggage and customs area. They will help find your driver, or if you booked a connection, check in for your next flight.
On departure, they will contact your driver, will assist you through check-in and immigration, and will take you to your airline lounge or the boarding gate.
For connections, the greeter will meet you near the air bridge and will guide and escort you through the arrival, departure and transfer processes needed for your connection, right through to your airline lounge or the gate.
For more than 10 years our Airport Assistance and Booking Team has assisted thousands of travellers pass smoothly through busy airports. Before you book, Fast Track's tools and expert staff will help you understand and choose the exact service you need at the lowest possible cost.
Fast Track services are available to any traveler, on any airline, and in any cabin class, and in all major airports around Asia, the Middle East & Africa.
In Bahrain we serve the airport of Manama (BAH), where we offer travelers VIP meet & greet concierge assistance for arrival or departure in the airport's international terminals.  Located near Manama, Bahrain International Airport (IATA Code BAH) is on the island ofMuharraq, 7km (4 miles) northeast of the capital. This airport has received numerous awards including Best Airport in the Middle East 2010.
It handles over 8.7 million passengers a year, many of whom use our VIP Meet and Assist Services and Fast Track Immigration. The busiest routes at Bahrain Airport are within the Middle East, flying to Dubai, Abu Dhabi, Muscat, Kuwait and Saudi Arabia.
The first scheduled plane to land in Bahrain was in 1932 when a Handley Page HP 42 bi-plane nicknamed Hannibal transported 24 passengers from London. The flight took several days, flying at 100 mph. However, this epic journey established Bahrain as the first international airport in the Arabian Gulf. The airport was used by the Royal Air Force until Bahrain's independence in 1971. At that time a new passenger terminal opened. In 1976 the airport again made history with the inauguration of supersonic flights leading to the BA Concorde service between London and Bahrain.
Today Manama's Bahrain Airport is the hub for Gulf Air, US cargo airline Kalitta air, DHL and Swiftair. It handles 217,000 metric tonnes of cargo and continues to grow. Although the airport is small, it has two passenger terminals.
Airport services include a good choice of shops, restaurants and extensive 24-hour Duty Free. Fast Track can arrange VIP access to the Dilmun Lounge or the Marhaba Lounge for departing and in-transit passengers who are not flying premium with Gulf Air. The Gulf Air Lounge facilities  include the Dining Room restaurant, child care services and entertainment, Wi-Fi, Business Centre, Prayer Room and Quiet Room.